Unlock the power and clarity of remote cellular transmission through the Tactacam REVEAL mobile app. Experience complete mastery over your REVEAL cellular cameras by viewing galleries, sharing feeds, adjusting settings, and reviewing critical stats, all from the comfort of your home. With the Tactacam REVEAL mobile app, release the power of your REVEAL and keep watch over the outdoors.
Reveal. Anywhere.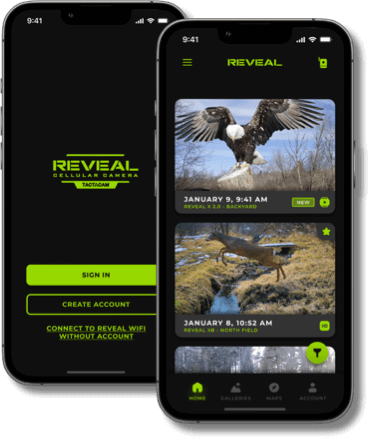 Looking for the REVEAL Desktop Portal?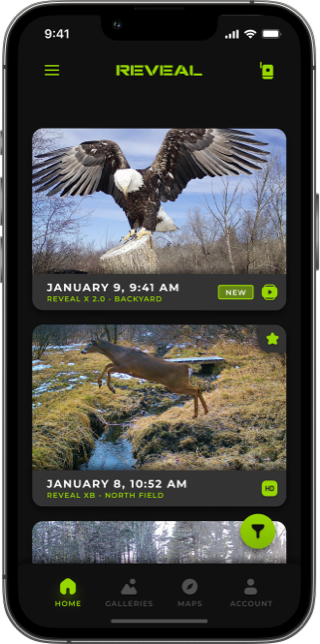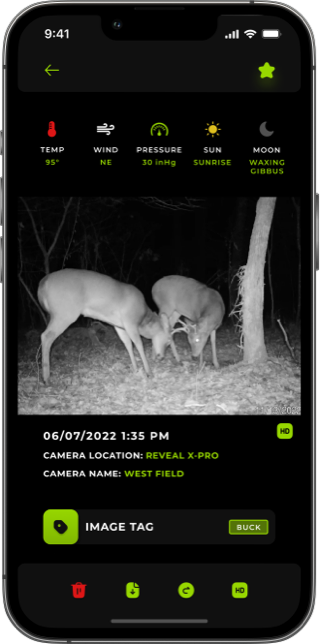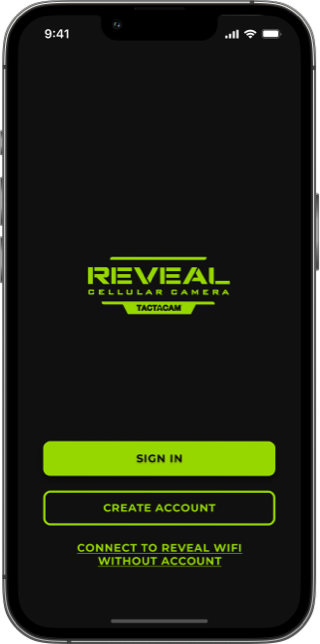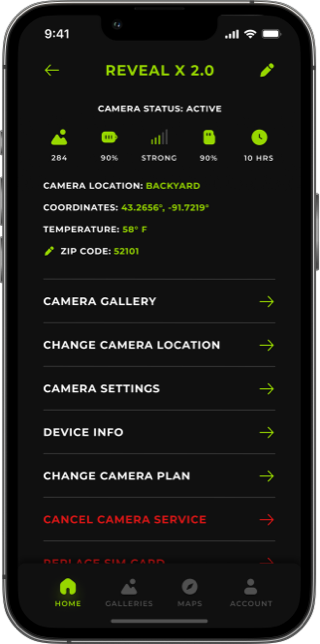 Effortless setup and activation
Manage multiple cameras remotely
Convenient visibility of billing history
View and organize photo and video galleries
Monitor camera health and stats
Share and receive photo feeds with others
Available on-demand photo capture
Available Data Plan Purchase (As low as $5/Month)
Download the REVEAL app and create your account
Follow screen prompts to set up a data plan
Scan your REVEAL camera QR code to activate and connect
Place your REVEAL camera in its monitoring location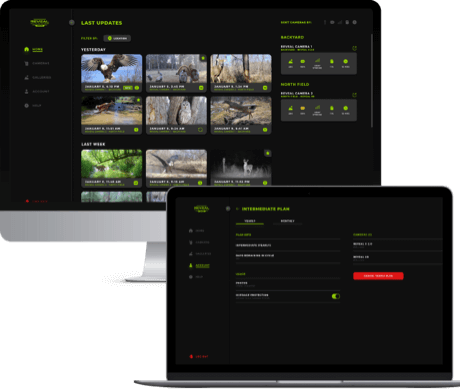 Access the App from Your Desktop with the Web Portal
Extend the experience of the REVEAL app to the web! Create your account, access camera galleries, take care of all billing options and data plans, and conveniently view camera settings on your web browser.