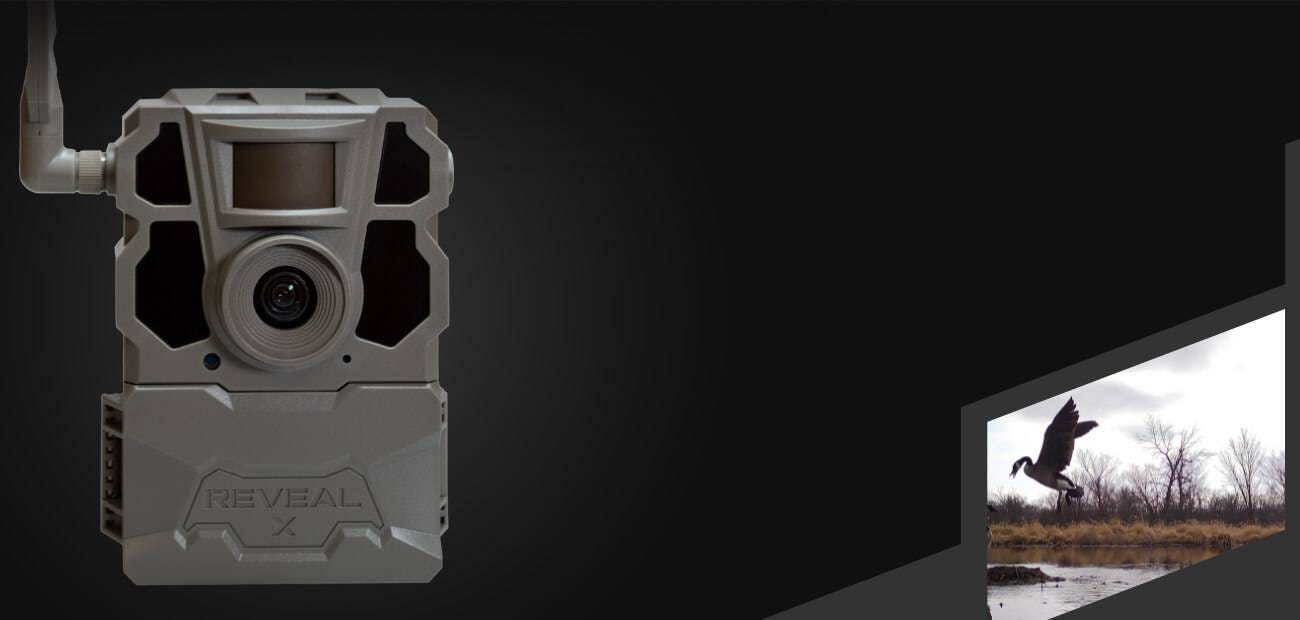 Low-glow IR with superior battery life and rapid trigger speed.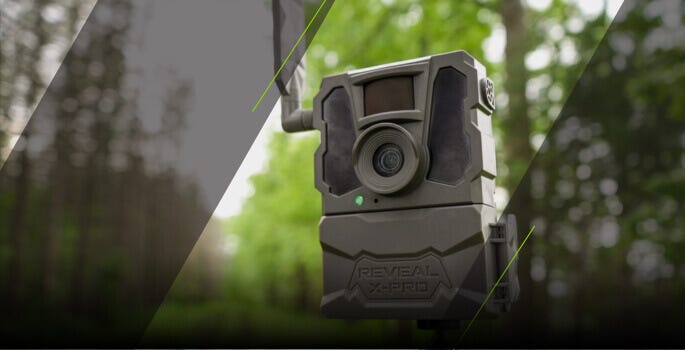 Built-in GPS with LCD screen and no-glow IR.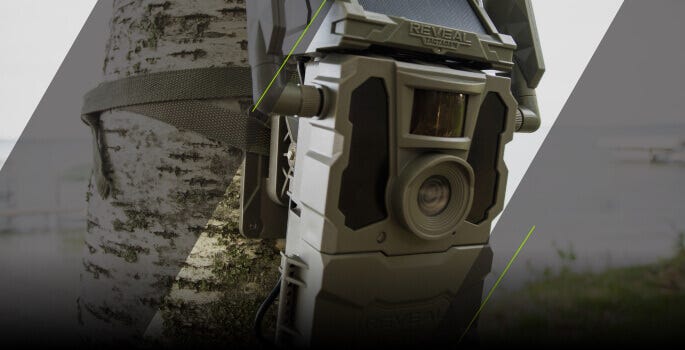 Built-in solar panel and double antenna.

The World's Largest Outdoor Show - Feb 3-11 2024

Includes:
(1) REVEAL X 2.0 camera, (1) Lithium Cartridge, (1) 32GB SD Card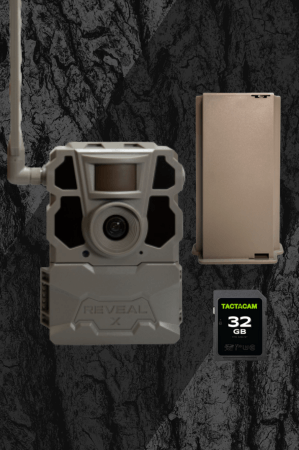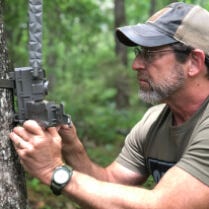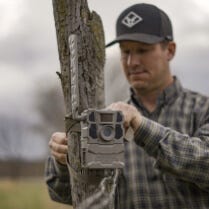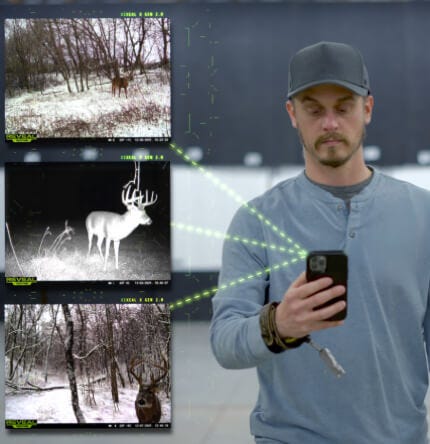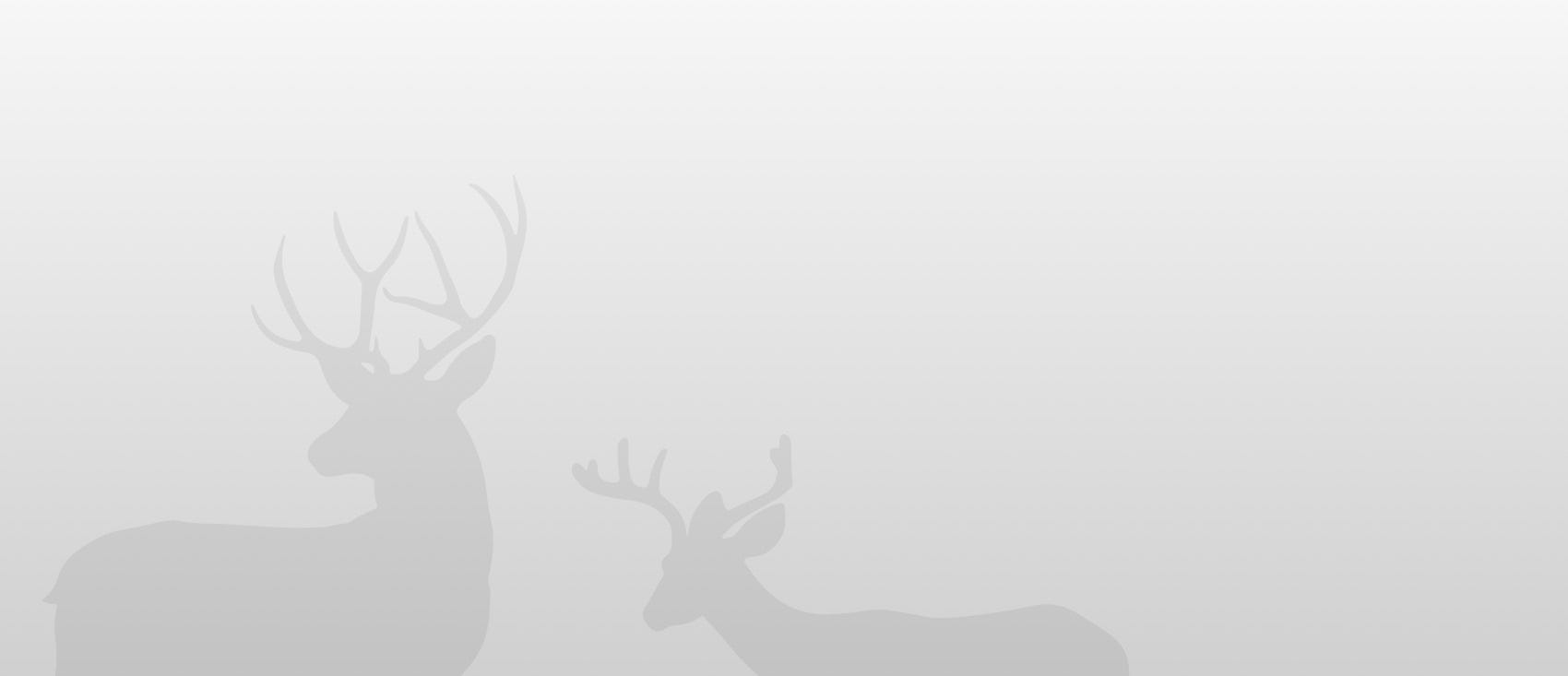 Start seeing the action as it's happening, no matter where you are.
Unlock the power and clarity of remote cellular transmission through the Tactacam REVEAL app, now available on mobile or web! Experience complete mastery over your REVEAL cellular cameras by viewing galleries, sharing feeds, adjusting settings, and reviewing critical stats, all from the comfort of your home. With the Tactacam REVEAL app, release the power of your REVEAL and keep watch over what matters most.
Choose from a starter plan or go unlimited!
No Activation Fees Multiple Camera Discounts*
(*Discludes Starter Plan)
Data service is independent of your phone service or carrier
Unlock new possibilities for your REVEAL Cellular Camera with our range of high-quality accessories. Whether you're hunting in the woods or keeping an eye on your area, our selection of add-ons will help you capture the perfect shot every time.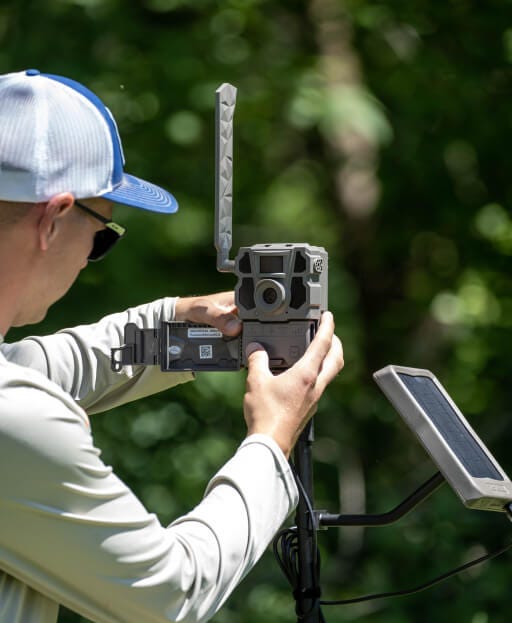 TACTACAM Wholesale and Resale
Want to become the newest TACTACAM Authorized Retailer? Let us help you get started!
Outfitter & Land Management
Take your outfitting or land management business to the next level.
Conservation Support Program
TACTACAM is passionate about contributing to the conservation of our wild places and wildlife.
Content Creator Partnership
Are you producing high quality content for the outdoors community?